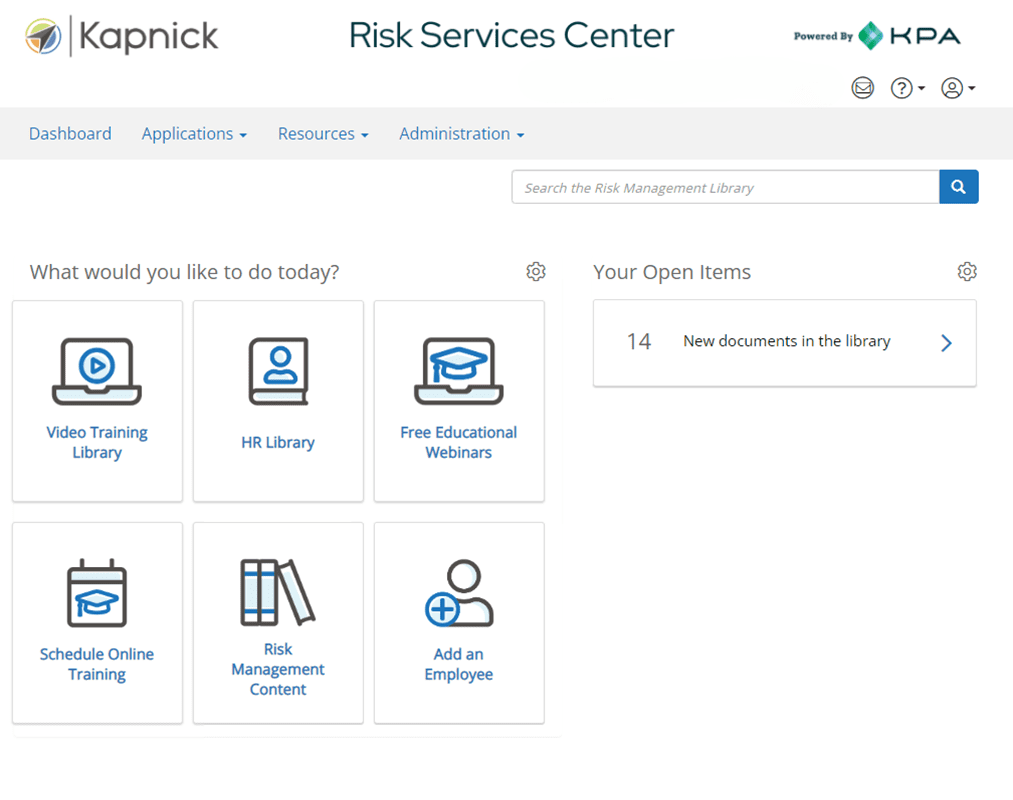 Successfully managing the hundreds of potential risks in your organization is essential for long-term growth. Streamlining tracking risks, training employees to prevent them, and finding solutions before they occur is key to avoid worker injuries – and the citations, fines, lawsuits, and workers' compensation claims that follow. Kapnick's risk services center can help.
Employee training is an invaluable part of risk management. Training helps employees recognize potential dangers, assess their severity, and take the necessary steps to mitigate risks. A comprehensive employee training program should include:
Instruction on identifying risks before they occur
Strategies for avoiding and controlling risks
Guidelines on how to respond in case of an emergency
Training on how to use safety equipment properly
Protocols for reporting any accidents or near misses.
By providing employees with the necessary tools and instruction they need to be aware of, assess, and respond to risks, organizations can create a culture of safety that helps them protect their workers and mitigate potential damages, which ultimately helps them meet their long-term growth goals.
Employee training doesn't have to be complicated. At Kapnick, all our business insurance clients have access to our risk services center. This unique, web-based risk management tool provides materials to help reduce injuries and improve profitability.
It includes:
A comprehensive safety library and resource center
Certificate of insurance tracking
Unique incident tracking software
Safety data sheet tracking
And much more
Not a business insurance client, but want to see the risk services center for yourself? Reach out at info@kapnick.com or 88.263.4656!  We're here to help you protect your business and increase safety for your employees.