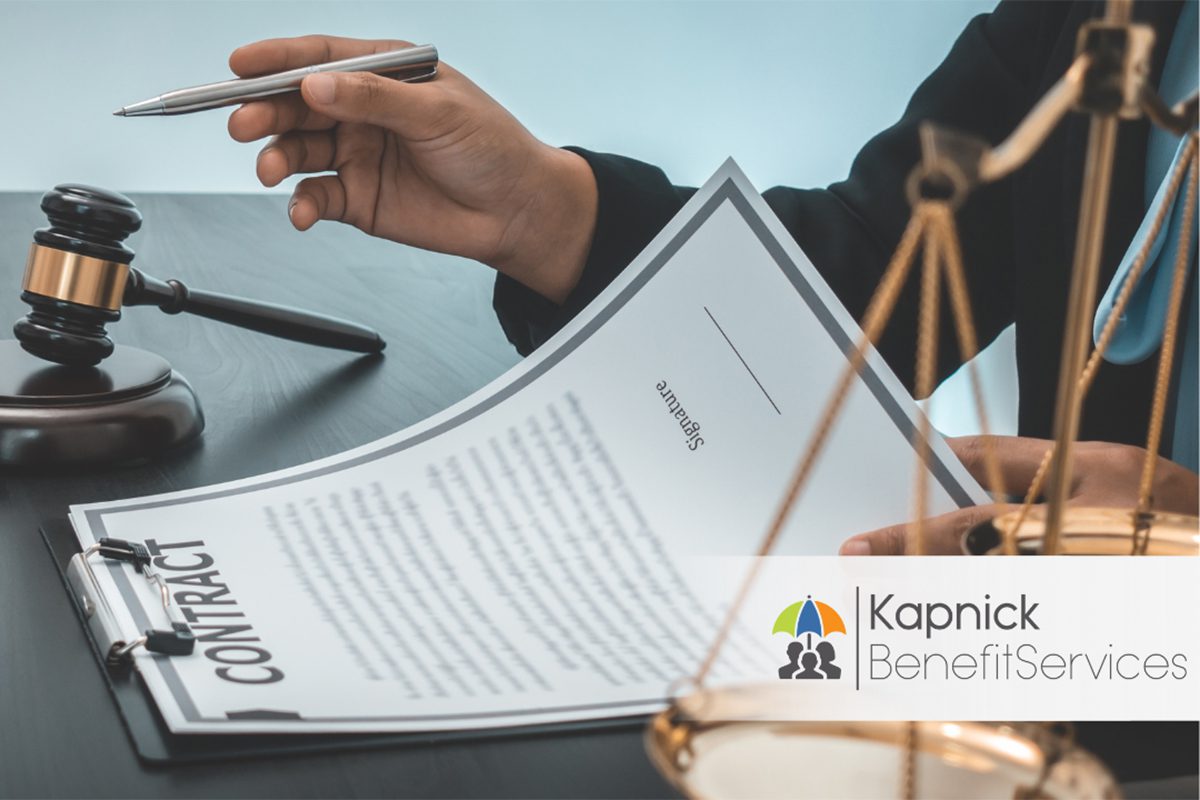 As with any business, there are a few specialty risks that Law Firms should be aware of. Each of these risks has an insurance plan that can help to combat any problems that may arise, and help protect your law firm. As an expert in Employee Benefits, Kapnick provides holistic solutions for our clients.
Our one firm approach includes having in house specialty risk advisors who help you identify the management or executive risks you may be vulnerable to and the insurance solutions that can help.
ERRORS AND OMISSIONS
One of the top risks that law firms face is that of errors and omissions. This includes anything dealing with a lawyer's professional liability; like being sued for malpractice, giving bad legal advice, or any errors that arise from their practice. E&O insurance is there to provide coverage against any claims of malpractice or negligence that may be brought up, helping protect lawyers and their firms from financial losses.
CYBER SECURITY / TECH PROTECTION
Law firms are naturally entrusted with sensitive client information and company secrets, yet they are also often vulnerable to cyber-attacks due to a lack of internal controls. Insiders as well as external actors can launch these attacks.
Threats could include:
Data breaches – Theft of sensitive data from law firms
Ransomware – Encrypting the law firm's files and demanding a ransom to restore the file for the firm's use
Phishing – Sending a fraud message to get confidential information from someone
Website attacks – Infecting the computers of people who visit less secure websites
Additional threats like malpractice lawsuits that follow a breach, cyber-crimes committed by insiders, etc.
CRIME INSURANCE
Thefts from any type of business are a significant risk, even bigger for a law firm where countless confidential data is stored and used. Crime insurance can be particularly useful to a firm and would come into play when any of the following occurs:
Partner or employee theft from the firm through a wide variety of schemes
Theft or disappearance of money or securities
Forgery
Computer fraud
Funds transfer or wire transfer fraud
Money order or counterfeit currency fraud
Credit card fraud (for misuse of corporate cards)
Theft by partners or employees from clients
At Kapnick, our goal is to help you find the best type of insurance plans to help keep you and your employees protected at all times, whether that's through the best employee benefits plans or specialty risk insurance solutions.
To learn more, reach out to our EB expert, Kathy Wood by email or connect with her on LinkedIn.