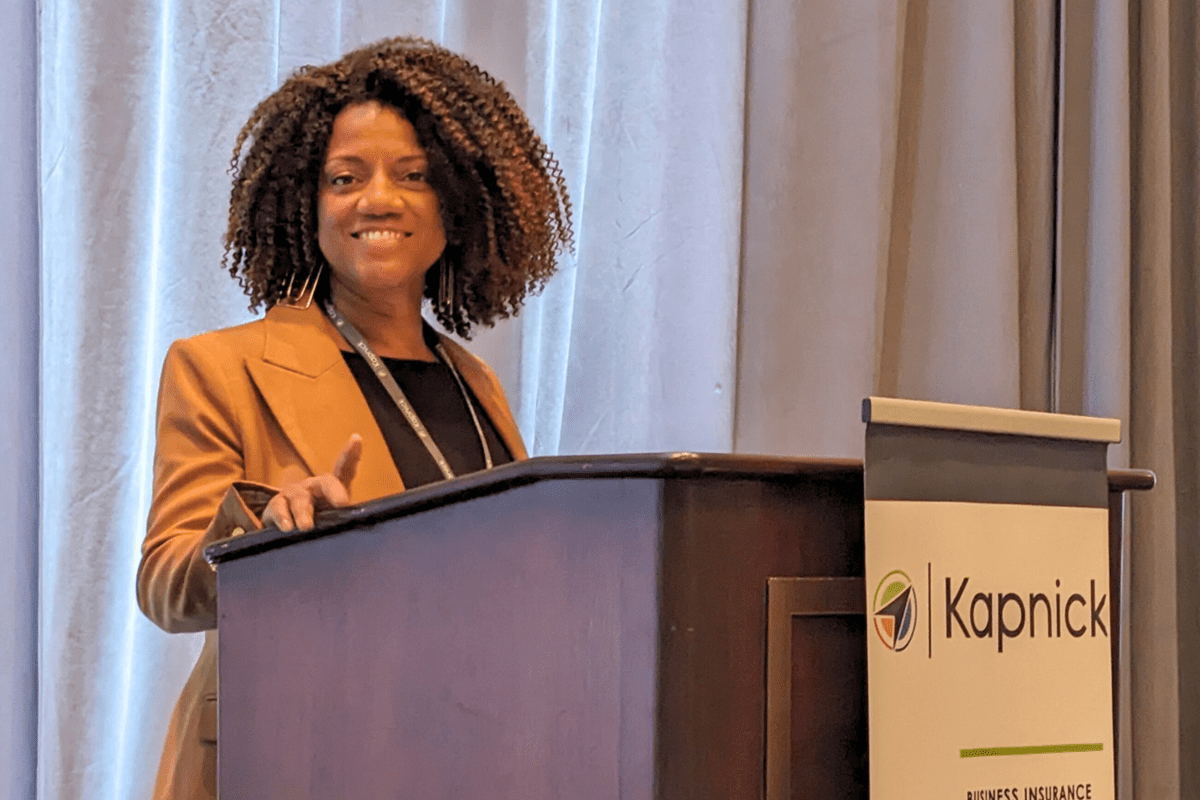 Kapnick Insurance recently held our 23rd Annual Human Capital Symposium. This all-day event, which was held at the beautiful Saint John's Resort in Plymouth, MI, was designed to inspire and connect HR professionals.
The day began with registration and a delicious continental breakfast. Attendees then immersed themselves in engaging discussions on AI marketing and organizational culture.
Our morning keynote speaker, Paul Roetzer, Founder & CEO of the Marketing AI Institute, delved into the impact of AI on marketing and its implications for businesses. In the afternoon, an insightful keynote was delivered by Dean Vander Plas, Chief Growth Officer at Kapnick Insurance. He shared insights on the power of 'Grit, Gratitude & Grace' in fostering a thriving culture within any organization.
The symposium featured a dynamic panel discussion on preventing employee burnout, which included HR leaders. We also heard breakout sessions important topics like compliance updates, innovations in women's health, and addressing mental health concerns in the workplace were covered.
As a bonus, attendees were able to earn Continuing Education HRCI & SHRM Credits to enhance their professional development. Additionally, Kapnick Insurance made a charitable donation to Riley's Candles on behalf of each registered attendee!
The day was wrapped up with a stimulating networking reception, where attendees connected with peers and industry experts.
The 23rd Annual Human Capital Symposium was a successful event elevating the HR role in the ever-evolving business landscape.